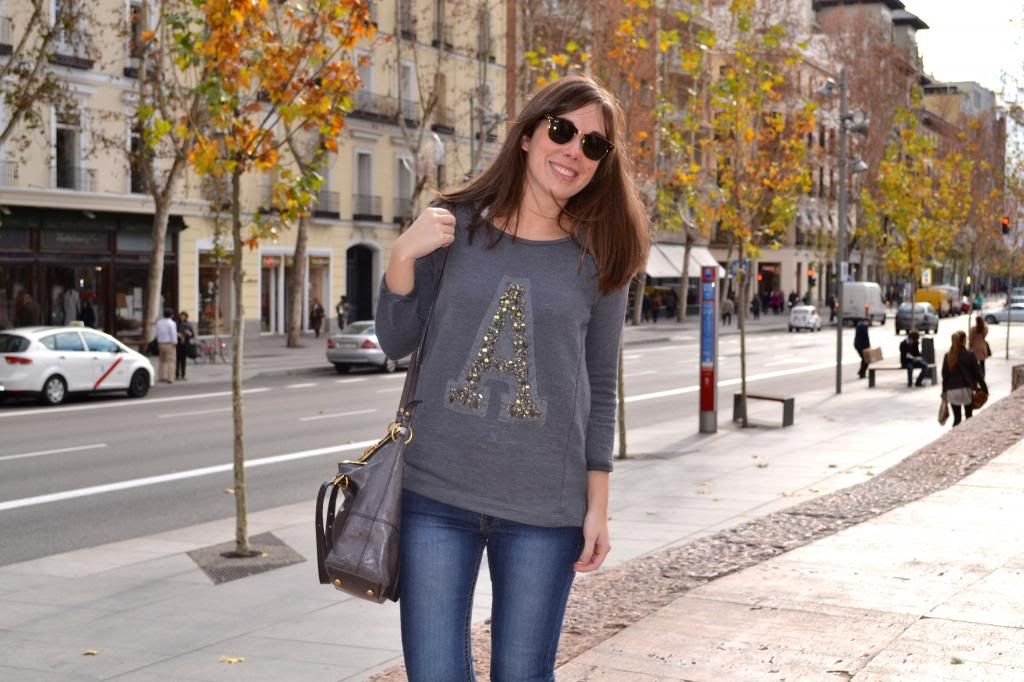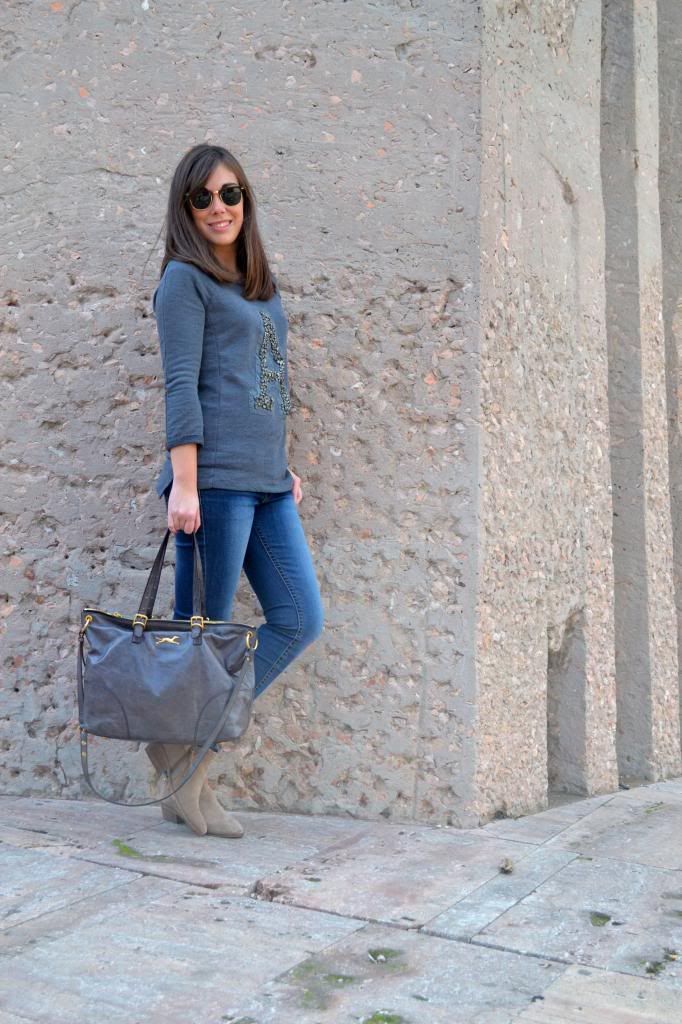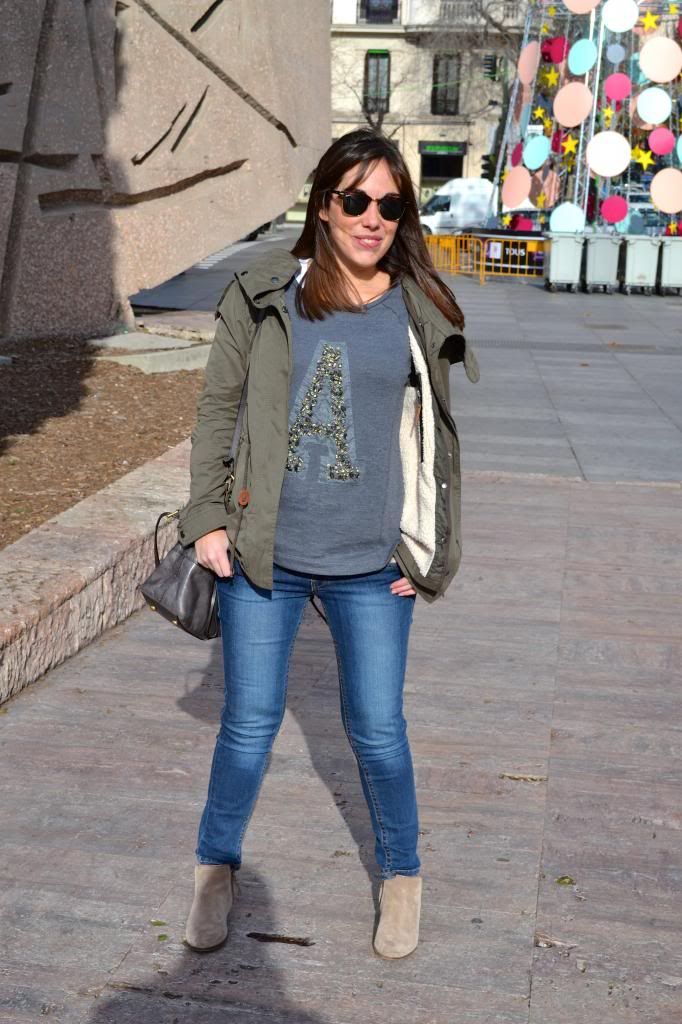 Sudadera: Pull and Bear (aw 12); Vaqueros: Mango; Bolso: Bimba y Lola; Botas: Esprit (aw 12)
Parka: Zara; Gafas de Sol: Rayban
Hacia tiempo que no pasaba por Pull and Bear y y en el fondo menos mal, porque me hubiera comprado varias cosas, pero me porté bien y solo se vino conmigo esta sudadera. Me encanta su color y ese toque "brilli" en la letra. Tengo ganas de crear un look más formal, pero de momento os dejo con las fotos del look que elegí para una mañana de recados y compras.
Que paseis una Feliz Nochebuena !